---
New South Wales > Riverina
Conargo (Deniliquin)
| | |
| --- | --- |
| Type | Tow paddocks |
| Conditions | |
| Height | |
| Rating | |
Near Conargo and Deniliquin.
Landowners
Crown land under the control of the Riverina Rural Lands Protection Board (RLPB)
Contact/Responsible
Ron McKenzie (
03 5884 6688
,
0427 799 253
)
Description
Tow paddocks.
For insurance purposes this site is only open to financial members of the SAFA. The tow strips are not to be used on total fire ban days. Total fire ban days are declared at 6 pm the previous day on the RFS website. Petrol vehicles fitted with catalytic converters are responsible for starting many fires and are not suitable as tow vehicles and must not enter the tow paddock. All tow vehicles are to be equipped with a suitable fire extinguisher. All tow vehicles must be comprehensive insured, registered and roadworthy. Local SAFA representative Ron McKenzie must be contacted on 03 5884 6688 or 0427 799 253 before using tow strips.
Takeoff
Ron has put together maps of the paddocks, available for download here, and in reduced size below: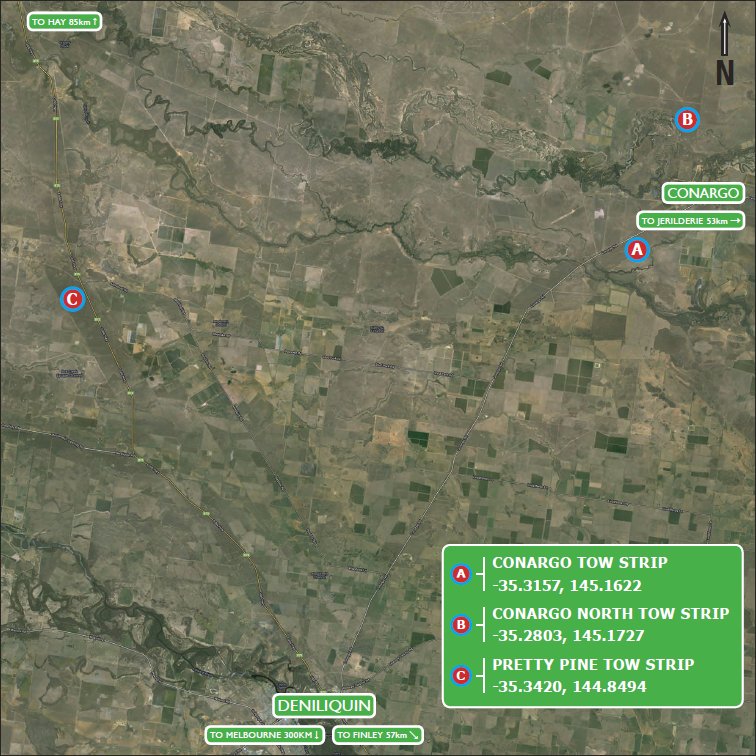 Conargo Tow Strip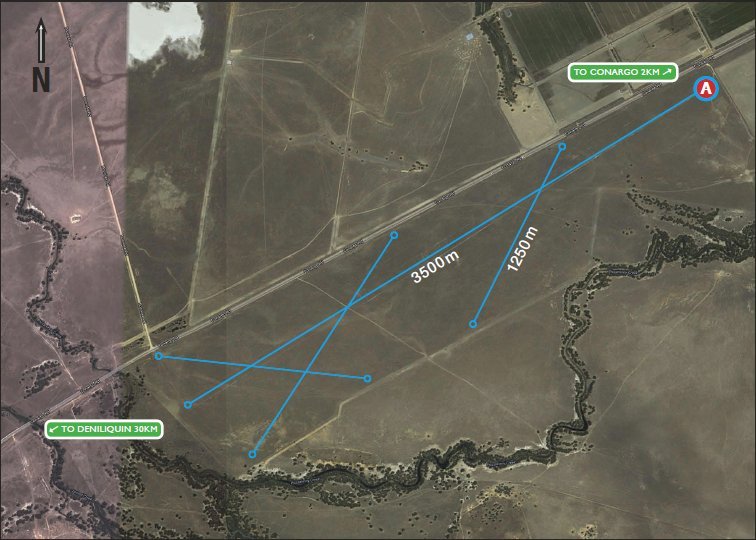 Conargo North Tow Strip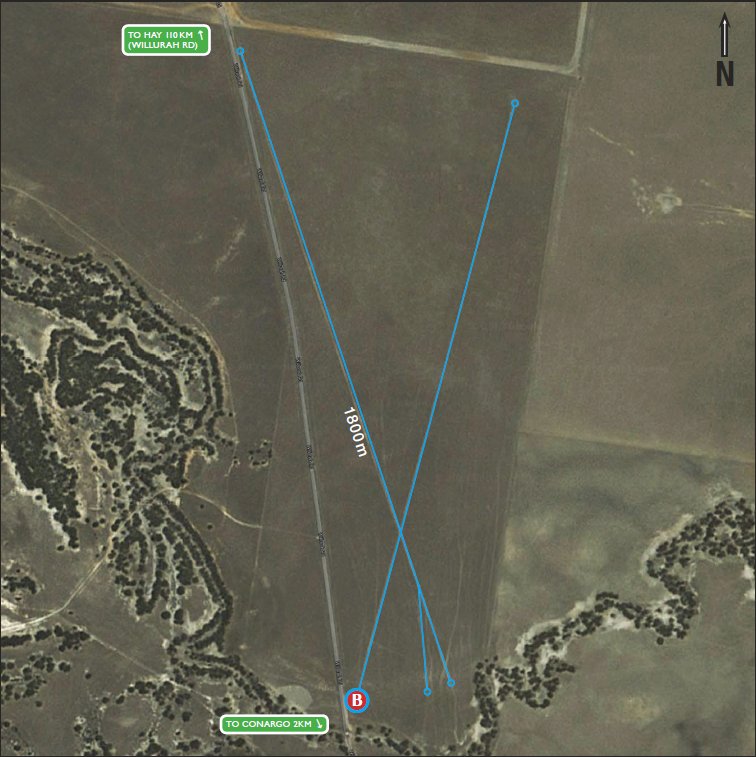 Pretty Pine Tow Strip