Submit update
Landscape
A mountain ridge overlooking Seymour Township with north and west facing ground ramp launches. Currently, the West facing launch is only open to Hang gliders, as there are no Westerly LZs for paraglider pilots.
As per landowner agreement:
No more than 8 pilots at any time
No more than 10 cars (minimise cars and carpool from LZ)
Pilots are welcome to park on the landowners property, driving up the driveway and leaving cars next to the LZ gate. Please do not obstruct the driveway, or park under the carport.
Flying in winter is discouraged (due to wet, soft track, but it's a thermal site anyway). Light wind conditions are favoured at this site.
Only use designated access path per description UNLESS emergency
No dogs allowed
SAFA members only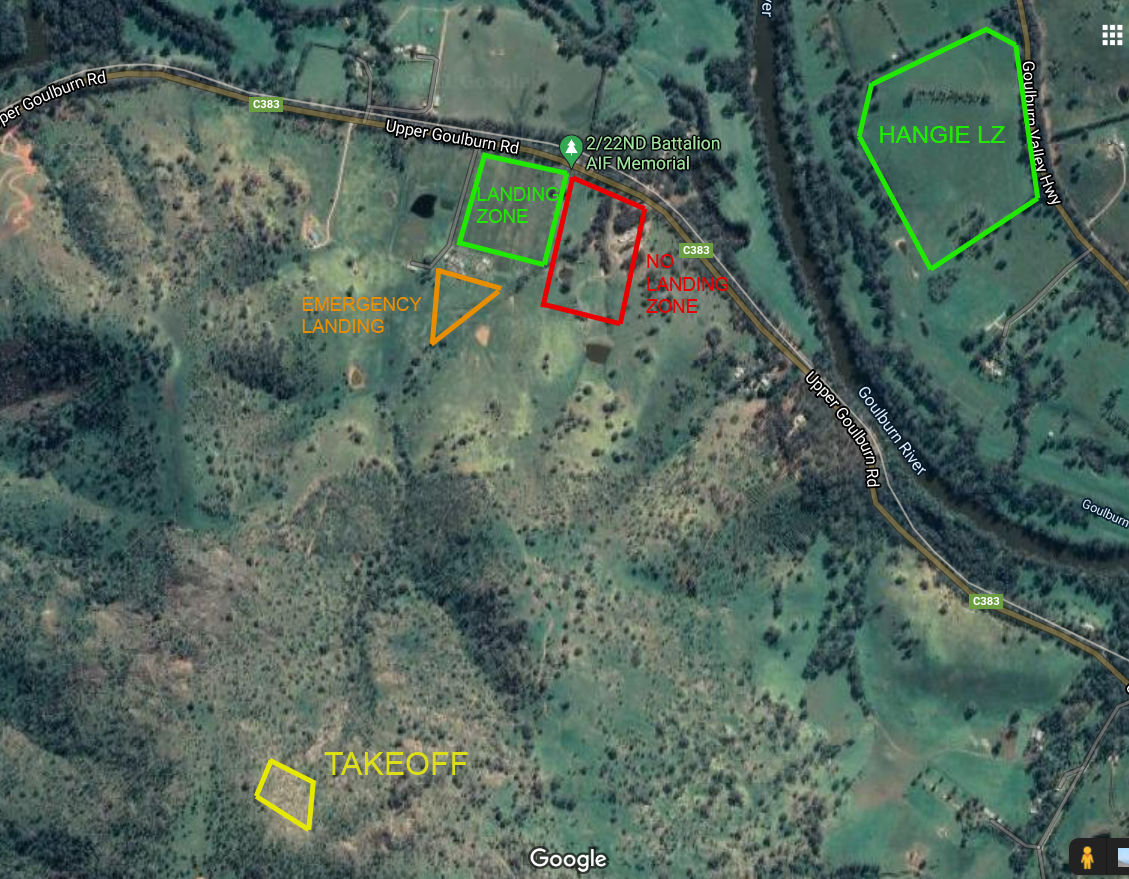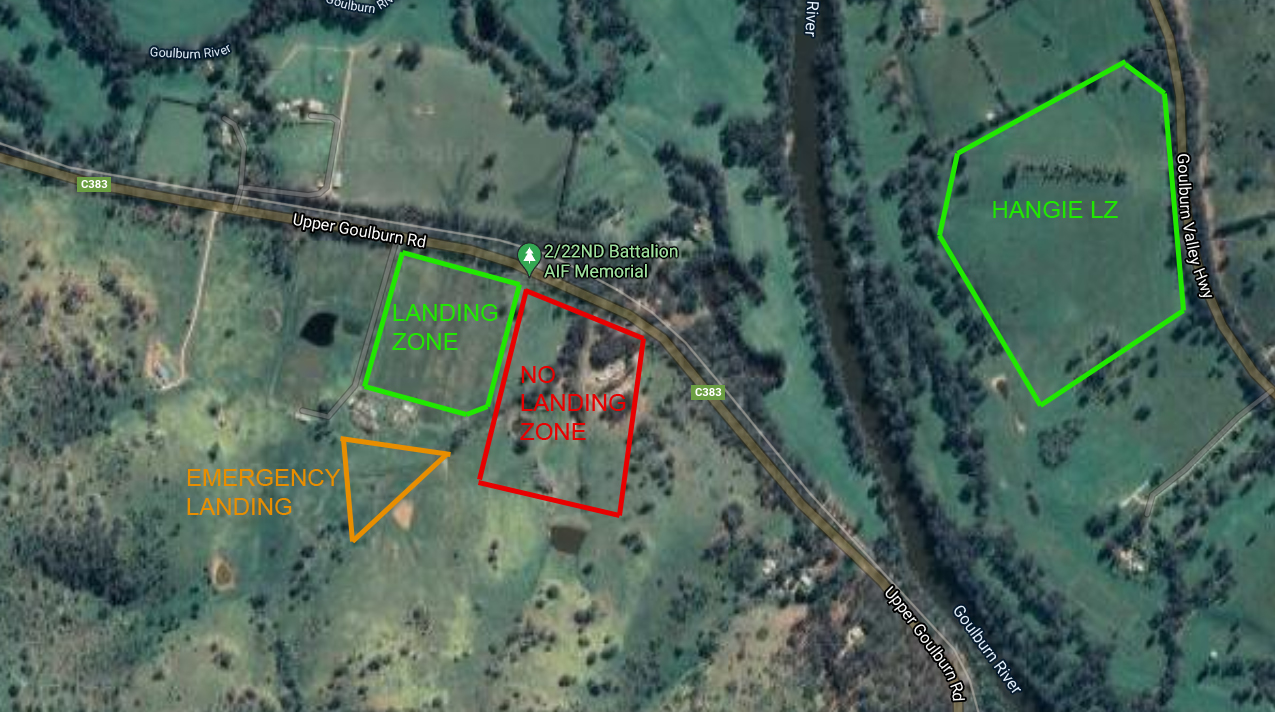 Takeoff
Ground ramp launches.
Landing
The primary LZ is the paddock on the north side of the house, a large square paddock with a very slight decline in gradient (~3%). Hang glider pilots may choose to land in the original LZ on the north side of the road, but are welcomed in the primary LZ.
The clear paddock on the south side of the house may be used as an emergency bomb out, however this land has a steeper decline in gradient.
On the east side of the primary LZ, there is strictly no landing.
Top landings (possible but not recommended) are available behind the tower near the north launch, and in the valley behind the west launch. The following is strictly a guide, pilots must appreciate that turbulence increases exponentially as the wind strength increases. 18 knots is said to be the limit for hangies, less for PGs. There will be a band of rotor to go through at about 130ft above, this should subside at about 80ft to 70ft, but be careful & ready. From the air you must access the current conditions and choose the sweet spot. If uncertain take the less convenient but conservative (SAFE) option and choose one of the bottom landing areas.
Hazards/Comments
A single wire power line runs from the tower (to the east of the North launch) down the spur and across the river. It has marker balls on it but can still be difficult to see.
If travelling south toward Melbourne, DO NOT infringe on controlled airspace. Controlled airspace is at C LL 8500 over launch and drops to C LL 4500 at Broadford less than 10km south.
Guidelines:
The club recommends that the site is only suitable to "Advanced" rated pilots, or suitably experienced "Intermediate" rated pilots with:
Suitable Mountain XC experience.
The judgment & skills to fly appropriately (read safely).
Supervised (onsite) by an "Advanced" rated pilot with current local experience.
The site has limited (approved) landing zones which may not always have guaranteed glides to. For this reason it is only suitable to mountain XC experienced pilots, that have the judgment & skills to fly appropriately (read safely).
Map information