Submit update
Mt Lonarch
Large treed mountain ridge.
Your first flights here must be under supervision of a Western Vic club member to learn site protocols, prohibited landings and other land access restrictions. We have lost too many sites caused by unknowing visiting pilots and do not want to lose any more.
Visitors are welcome, but please contact us first. The club has annual running costs for this site's T/O & LZ and would appreciate regular visitors become a member of the club.
No flying from this site, or driving on tracks, during Total Fire Ban days. No vehicles in paddocks unless by the express consent of that owner. Keep speed low on dirt roads, especially near houses. No smoking on launch or landing zones. Pick up any rubbish you see, beside tracks, launch and landing areas.
Takeoff
Steep ground ramp in a wide treed slot.
Landing
Paddock out front, at the corner of Pallets Rd and Mt. Lonarch Rd. Paddocks closer to the hill can be used in an emergency.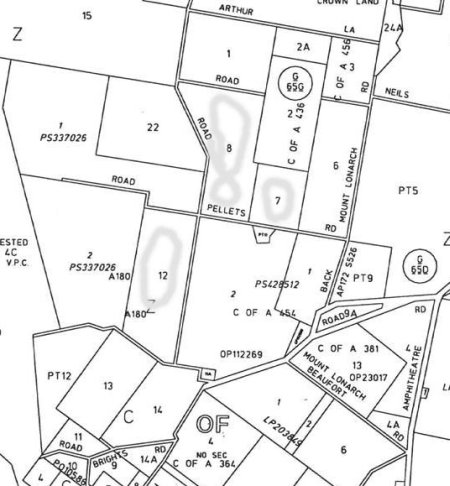 Flight
Usually rough thermals especially if the wind is off to the north.
Hazards/Comments
The site was temporarily lost due to stock being scared out of the paddock by gliders. The old LZ is still closed flying. Contact Dynamic Flight or WVHGC committee member for farm manager contact number.
Map information